Upskilling is defined as "improving the skills of workers, usually through training, so that
they will be better at their jobs."
In an age where technology is constantly improving and driving change in the workplace, it is
more important than ever to ensure that your current skills are relevant. The corporate job
market is becoming increasingly competitive, and employers now demand that workers have
the necessary qualifications to gain employment.
The world is continuously evolving and you need to keep up with it. The experience you're
gaining at your current job is important, but you want to make sure that you're not relying on
training you may have done several years ago. Future-proof your career by upskilling so that
when it comes time to make the move to your next job, you're a step ahead of the
competition.
Whether it's working on your current skill set, exploring a new area of expertise or
embarking on a whole new career, upskilling plays a vital role in giving your career
momentum.
An upskill can take you to the next level of your career. If you've got a promotion in your
sights, higher level skills and qualifications may be a prerequisite to moving up. Any
upskilling you do will definitely give you an edge over the competition.
No job is secure, so it is up to you to ensure that you are marketable. In today's world each
the person can be seen as a brand in themselves with their own unique selling points that can be
taken with them no matter where they go. The benefits to upskilling are numerous and will
change throughout your life. Upskilling can help you to:
• Stand out from other candidates when searching for work
• Future Proof Your Career
• Win internal promotions
• Change careers
• Increase earnings
• Expand your network
• Increase your intelligence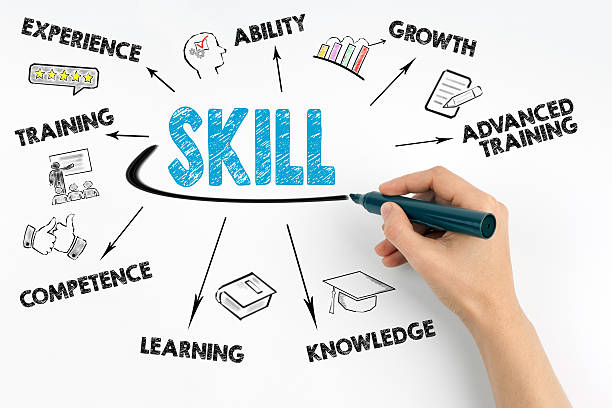 There are many ways to upskill, from the more formal approach of a certified course to
professional development training, online training or 'on the job' training, and each of these
come with a different price tag.
Adding to your skills set through training or earning additional qualifications not only makes
you a more capable employee, it highlights your initiative, commitment and desire to further
yourself – all of which are traits any employer will value and hopefully reward.
Engaging in upskilling requires a forward-thinking attitude and a desire to grow and learn.
Employees and employers should be committed to continual learning, to keep themselves
relevant and up-to- date. Developing new skills may mean new responsibilities for you, but if
you follow your passion and interests it will also mean greater job satisfaction and greater
rewards.